Job Opportunities - Sep. 5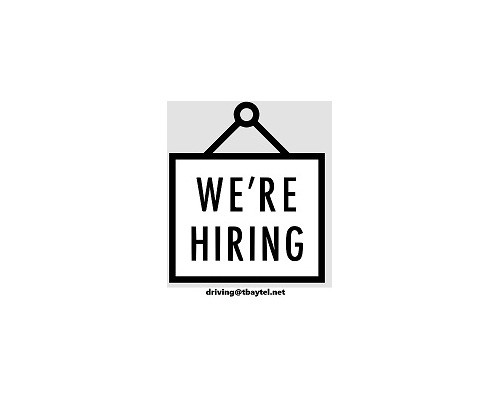 In-Vehicle Driving Instructor Positions
PROGRESSIVE DRIVING SCHOOL REQUIRES:
Ambitious individual required, who would like to make a career out of driver education.
• Must be a dedicated, self-motivated well-organized individual who enjoys working with the public and be prepared for a flexible work schedule.
• Have a clean driving record, provide an updated Police Criminal Records Check (PCRC) and Vulnerable Sector Check (VSC) which is an essential component of our hiring process.
• Provide a late model vehicle, subjected to yearly safety checks.
• Be highly organised and adaptable to think on their feet and adjust quickly to shifting priorities.
• Self-motivated; someone with drive is critical and work with minimal supervision, with a high degree of attention to detail and accuracy.
• One who respects company culture and can maintain a positive working relationship with staff and clients.
• Have excellent customer service and good oral and written communication and to get things done.
• Individual must have patience and empathy and who can work and think quickly in a moving environment
• Very good remuneration.
Requirements for new Driving Instructors:
In addition, all serious applicants must attend a 4 week B.D.I. (Basic Driving Instructors course).

*Ontario Safety League in Mississauga Ontario:
https://ontariosafetyleague.com/training-updates/basic-driving-instructor/

Please take the time to investigate this program and if still interested, please contact our office by email only, to arrange a personal interview and to discuss qualifications and other aspects of the job.
Only serious applicants will be considered, and only potential candidates will be contacted.
All applications will be held in the strictest confidence.
Progressive Driving School
email: driving@tbaytel.net